Database Recovery
Restoration of a corrupted database is a more complicated process requiring IT interference. Our services are used to retrieve important files that were not backed up and accidentally got deleted from a system. We provide the fastest solution for database recoveries. Placing the recovered data into a database server that is set up on the client's site. We offer solutions for the database recovery of Microsoft Office SharePoint Server databases, Microsoft SQL Server databases, restoration of Oracle databases, and many more.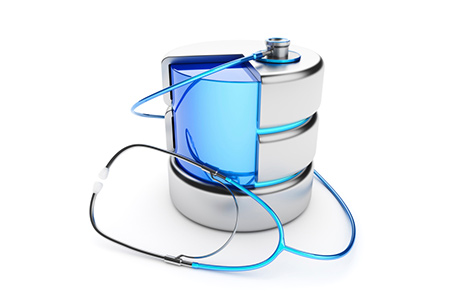 Causes of Database Loss:
The causes of Database loss are the following
File system:
The file system may be corrupted.
Hardware:
The hardware may have got formatted.
Hardware:
Data lost at the storage device level.
Individual file damage:
Data may be lost within the file itself, if the internal structure of the database is corrupted.
Human Error:
Data may be lost due to a mistake made by the personal handling it.
Database Recovery Process
Corrupt, missing or Deleted Database:
Analyzing the complex internal structure of a database with a Data Recovery tool-set.
Reporting which items are recoverable (tables, rows, mailboxes), including deleted databases.
Extraction of data from the corrupted database.
The Inaccessible Files:
Extraction of the data if the storage device is not fully operational.
Adjusting the file system structures to allow access to the database files.
Recovery of RAW database fragments and rebuilding the database files.